As valuable as your quilt will be to your loved ones, your quilt will be even more valuable with a label. Quilts will out live their owners and it's important to pass along any valuable information. Whether you want to document a quilt that has been passed down through your family or a new quilt that you plan to pass on to future generations, it is always important that your quilt reflect its history.
Labels Include:

Title Of The Quilt
Type Of Quilt
Name Of The Reciepient
Where They Live
Who The Quilt Is From
Where They Live (if different)
The Occassion
And A Special Message From You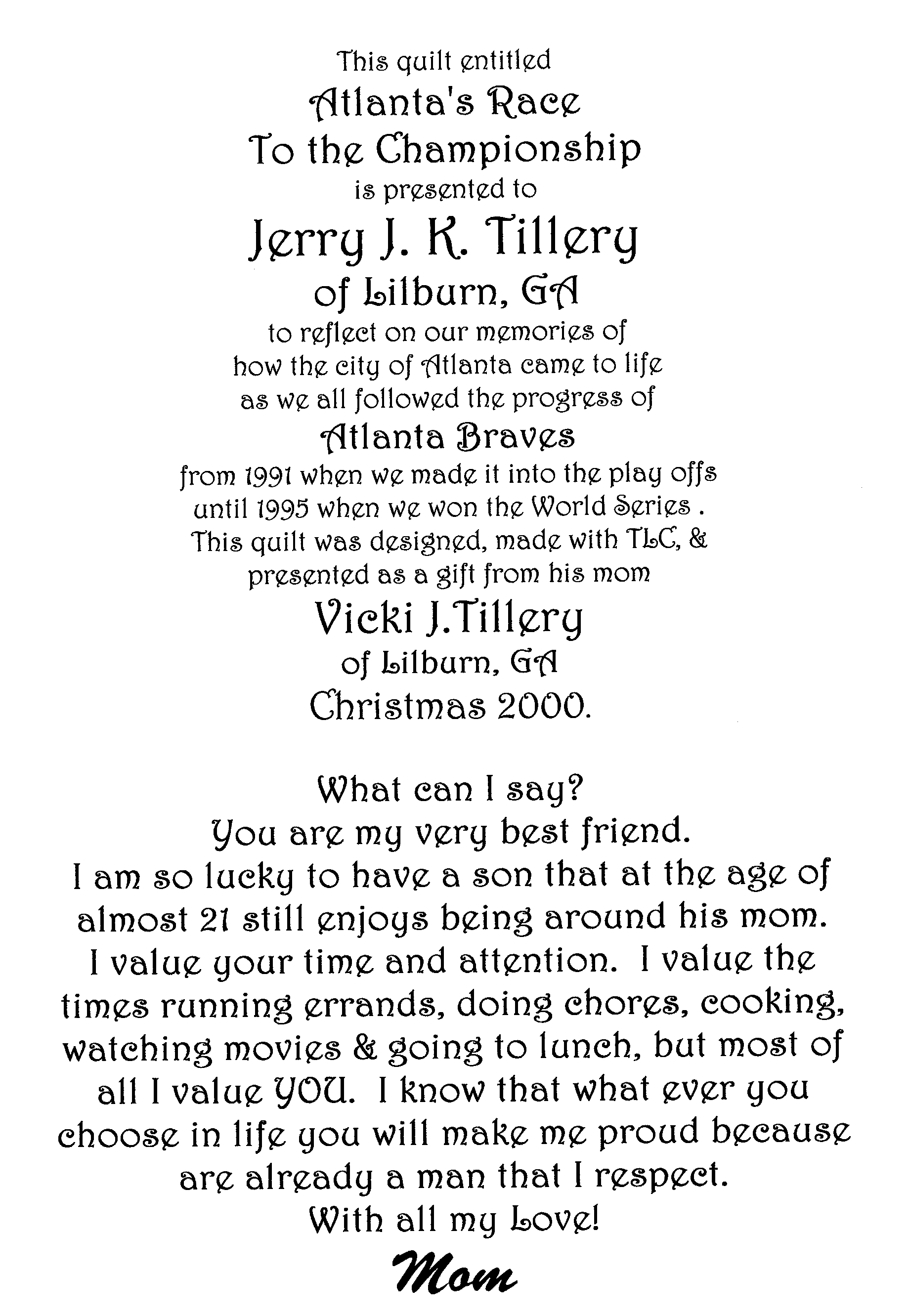 Just a few samples to inspire you.